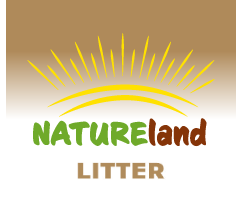 Litters and bathing sands
Nature Land LITTER
Wood shavings
High quality wood shavings litter for rodents and other animal species. Our 100% natural, dust-free shavings are highly absorbent and excellent at trapping unpleasant odours. For this reason, amongst others, they create the ideal environment for your pet. As this litter is 100% natural, it is fully compostable. We recommend buying other products in the Nature Land range, too.
Instructions for use: Spread all over the floor of your pet's cage or hutch up to a height of 3 – 5 cm. Change all the litter on a
regular basis. We also recommend regularly disinfecting the cage and equipment.
Package size:
15 l – ID: 905-71002
Package size:
60 l – ID: 905-71006